West Yorkshire to Salisbury
3: Tuesday, July 1, 2008
Today I wake up in an English manor that is as old as my country. Looking out the window through wavy old glass, I see an English hillside awake for the summer under beautiful blue skies. We have been very lucky with the weather so far- clouds and rain are common year round in this part of the world.
Sara and I wander around the yard taking pictures and video of the animals and landscape. The property is located on one side of a valley and inhabited by chickens, geese, cats, and horses. The winding road on the property's upper border sees about a car a minute.
Auntie Bette and Mr. and Mrs. Neave soon stop by, and we follow them back to the Old Golf Hotel to pickup Nan, Grandad, and Brad. There we say our goodbyes to Auntie Bette and set off to Nan and Grandad's home in Greasby.
We eat at the Greave Dunning when we arrive in Greasby. I have fish and chips. For the westerners, that is a fried fish fillet with french fries. It was traditionally served wrapped in newspaper until it was revealed the newspaper ink contained toxins. Mine is on a plate.
We drive about a mile to Nan and Grandad's home to see the new addition of a sunroom. It is very nice, and noticeably warmer than the rest of the house. This provides a warm exposure to the sun in the cold English winters.
Sara and I depart around 3:45PM for Salisbury. We travel on the M53, M56, and M6 along with a healthy dose of backroads. After arriving at the Rokevy House, we walk to the Market Centre for dinner. We are briefly interrupted by rain on the way but eventually make it to Chiang Thong Thai. We have the place to ourselves, and enjoy the personal service.
Tommorrow we start the day at Stonehenge!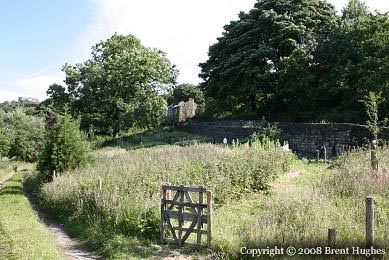 Rob and Maria's Backyard.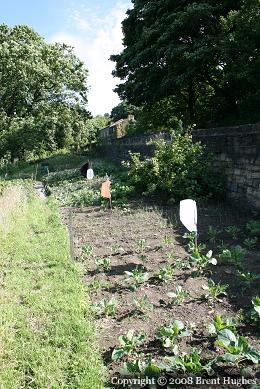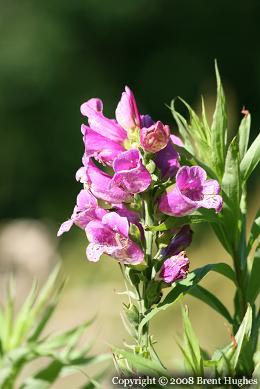 A flower in Rob and Maria's Garden.
Rob and Maria's photogenic cat posing.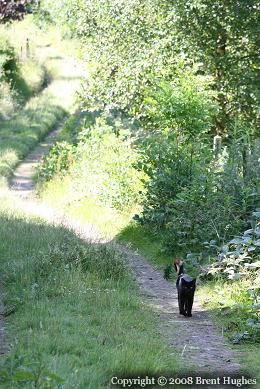 Rob and Maria's cat patroling the grounds.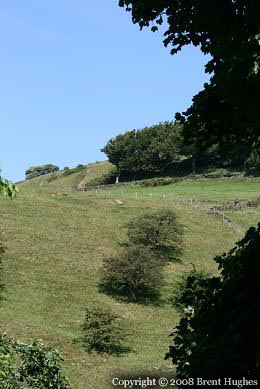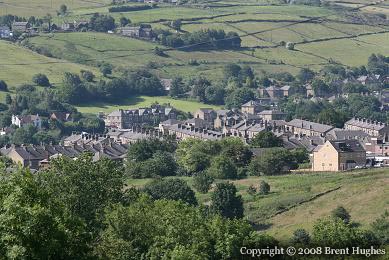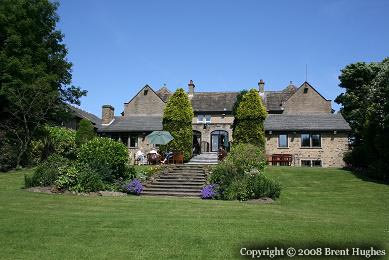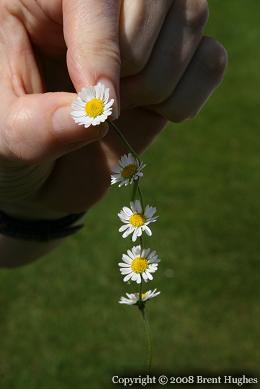 A daisy chain from the Old Golf Hotel garden.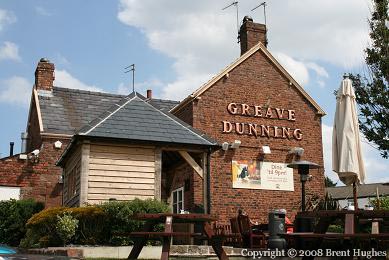 What a beautiful country!