Liverpool to West Yorkshire
2: Sunday, June 29th - Monday, June 30th, 2008
Written at 11PM on Sunday, June 29th, 2008.
Today starts around 10AM with cloudy skies and light rain. Around 1PM the weather clears up, so we take a walk along the Mersey waterfront toward the Albert Dock. Today's lunch is at the Tate Cafe, located next door to the Tate Liverpool Art Museum. We take pictures and video along the way, eventually meandering back to the apartment for the larger of two 60th Wedding Anniversary celebrations.
The crowd includes family members and neighbors. Everyone seems to have a good time. I spend a significant portion of the event talking with Sara's Uncle Bob, and enjoy every minute.
Later in the evening we take another walk to take pictures of the Queen Victoria Monument and the Heathcotes restaurant where last night's celebration was.
After many goodbyes we end the day around 11PM.
Written somewhere over the Atlantic Ocean, at 4PM on Friday, July 4th, 2008.
Please forgive the break in chronology. The trip became very busy at this point and which did not allow faithful updates each day.
Monday morning we intend to have breakfast at a coffee shop Sara noticed during last night's evening walk, but it does not have seating so we go to Fenwick's around the corner instead. I order a Full English Breakfast which consists of scrambled eggs, bacon (seems more like ham), fried mushrooms, sausage, fried tomatoes, and black pudding. Very filling, very delicous. It is a good thing these breakfasts are 4500 miles away on my typical morning.
Sara's Grandad (correct spelling in this case) joins Sara and I as we drive to Outlane, West Yorkshire. We follow Sara's who is leading in the other car with Nan and Sara's parents. Taking the M62, we travel to the northernmost point of our trip.
I am still catching on to the differences on the road during this trip, and make a few errors on the way. In one case, I do not notice the fast approaching roundabout and find myself swerving to avoid another car that has right of way. Everything is fine, but it was a little too close for everyone's tastes. Then, as we exit the highway we travel through a series of roundabouts. While focusing on traffic, I do not see the correct signage or comprehend the directions I'm receiving and end up taking the wrong exit. Back on the M62, going the other way, we travel several miles back to the preceding exit so I may return for another try. This one is embarrasing, but at least there is no danger involved!
Once we catch up with the others, we drop off Nan, Grandad, and Brad's luggage at the Old Golf Hotel where they will be staying. We also meet Auntie Bette here for lunch.
Lunch is at a garden center's cafe. I have the pork pie with mint sauce- once again an excellent meal. We feed the swans, ducks, and lambs before leaving to visit Roz's new (to her) cottage. Next we travel to Auntie Bette's nearby cottage for tea. Both of these homes are well over 100 years old.
While at Auntie Bette's we walk to a nearby canal. The scenery is gorgeous! We also get a good look at the lock system used to transfer the boats to differing water levels.
Finally we travel to another nearby home belonging to Robin and Maria (Sara's cousin). Their home is also very old, made of stone with stone floors and staircases. It is absolutely amazing!
Robin and Maria host all of us to an incredible three course meal featuring smoked salmon, ham, and our choice of 3 desserts. Robin treats us with his bagpipe skills by piping in the salmon, which is one of the neatest things I've ever seen happen at a family dinner. Also in attendance are their children, Sam and Rachel, and Maria's parents, Carsten and Barbara. I have the pleasure of talking with Carsten personally, and in a few enjoyable and thought provoking minutes we are able to solve many of the world's problems. All in a day's work. Robin and Maria house Sara and I for the night, completing a gracious offering of hospitality.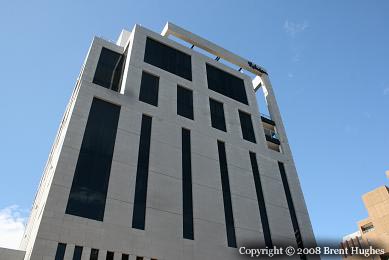 The Malmaison Building where we stayed.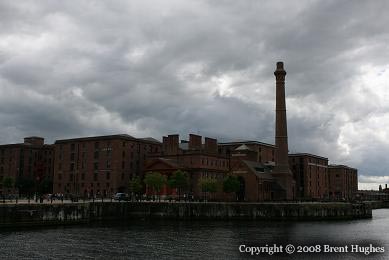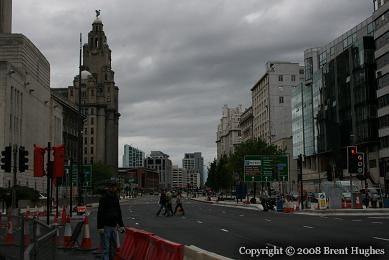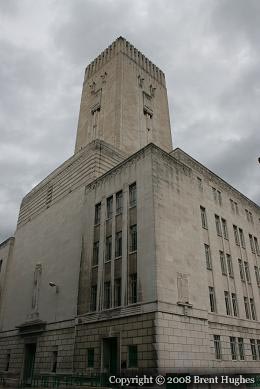 I was impressed with this building when I learned it is a ventilation tower for the Mersey Tunnel!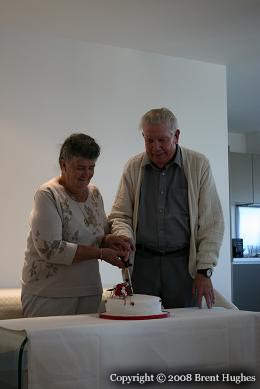 The guests of honor celebrating their 60th Wedding Anniversary.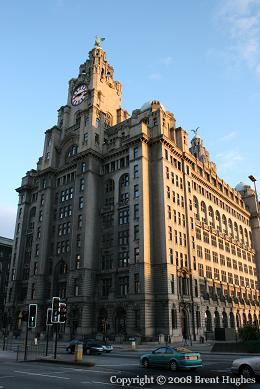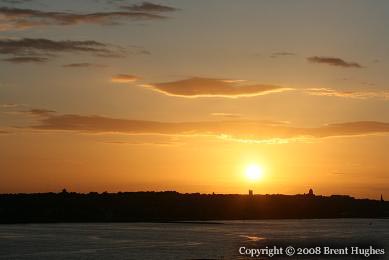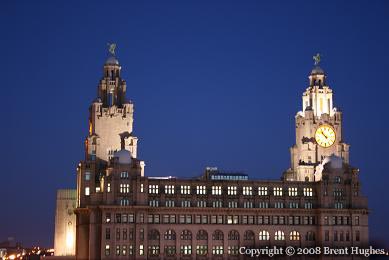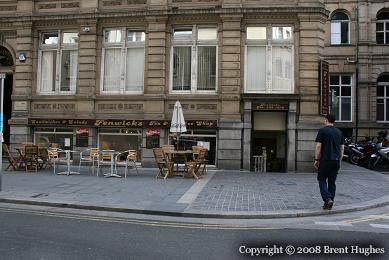 Fenwick's. Full English Breakfast, please!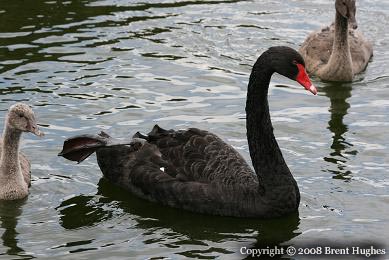 Swan at the garden center.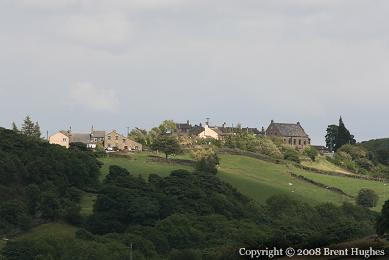 View of the hillside from the garden center.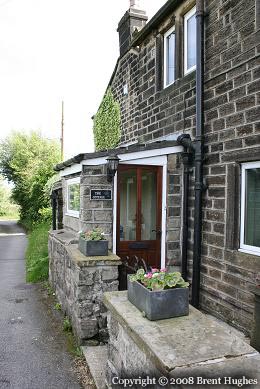 Roz's cottage. What a cool home!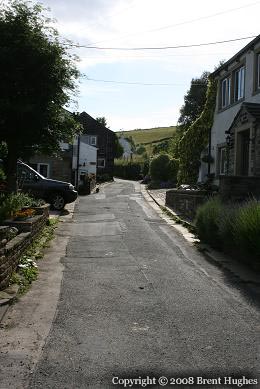 Auntie Bette's Neighborhood.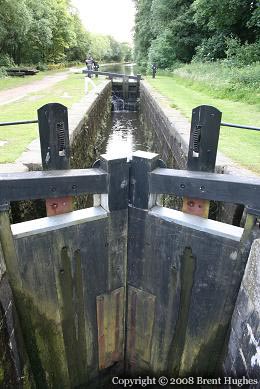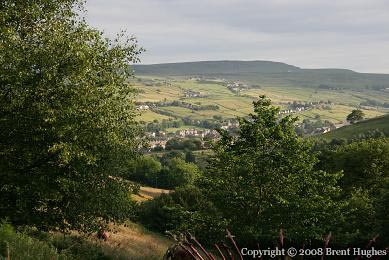 Hillside view from Rob and Maria's home.