December 18, 2004 - December 19, 2004
6: Interior Preliminary Evaluation
At this point, the interior cosmetics are the least of my concerns. I am most interested in being able to eventually seal the interior from wind and cold, have a secure and comfortable seat, and restore the heater vent functions.
Some obvious but less important needs include a headliner, sound proofing (tarboard), carpet, seat covers, dash pad, and door panels.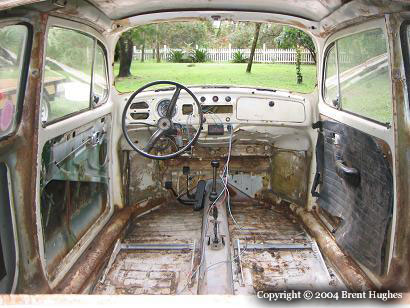 The front seats (not pictured, duh) seem to be in decent shape and should work well with new pads and covers.
The dash has not been cut but will need a new pad. 1968 was the first first year for dash pads.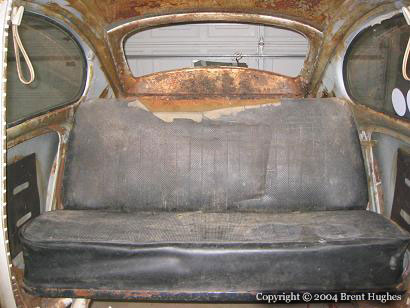 The rear seat and necessary hardware are accounted for, labeled and stored. It will be a long time before these parts are needed again!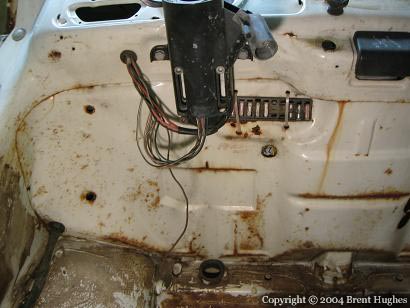 The area under the dash appears solid. The fuse "box" will be replaced as part of the electrical rewiring.
Thankfully, the carpet wasn't hiding any additional drama.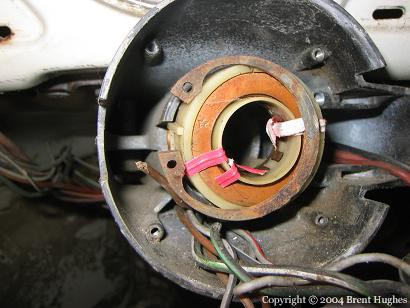 The turn signal and its cancelling function actually worked when the car was on the road, but the parts are old and crusty. Hopefully a good cleaning will be all this part needs.
The housing shown here appears to be in good shape.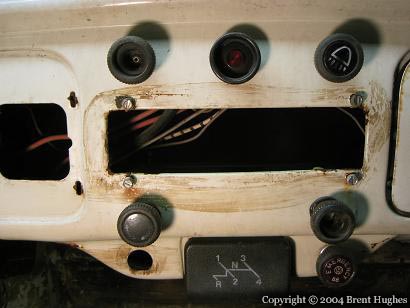 All of the switches are present, even the funny brake warning light button. After reading up on this switch, it seems its function is to alert you when either one of your two brake circuits have failed. This seems to me like something that would be noticeable enough without the warning light.
Like the rest of the metal portion of the dash, the radio hole is unmolested.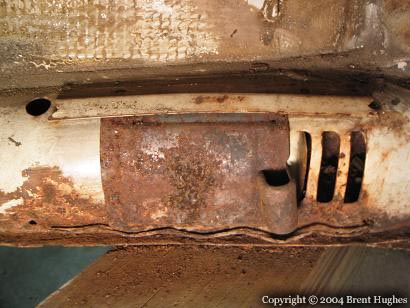 Replacement heater channels I have seen do not have a provision for this vent cover. It should help front windshield defrosting when it is closed, so I will try to keep its function if these heater channels are too far gone.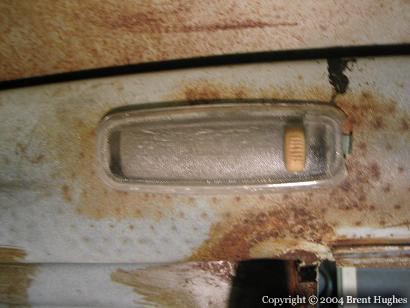 The cabin light looks good, but I bet the plastic is pretty dry by now.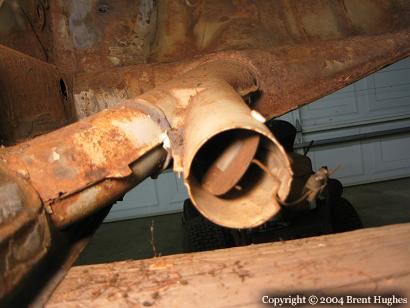 The remaining Y-tube is in fair shape, and even has its flap.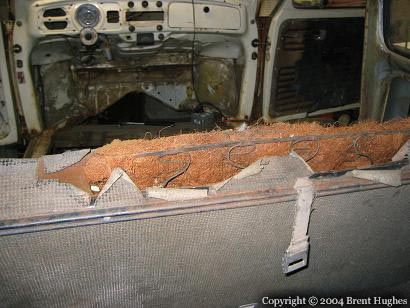 All of the seats need to be reupholstered, but the metal frame (clearly visible!) is in fair shape.
Much of these details will not be revisited for a long time, but it is nice to know none of them should be a huge hangup when the time comes for a test drive. Most of the hardware is present, and things needing replacement should be available.